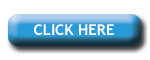 to register if you haven't already
Convenience at your fingertips
Designed with our authorized distributors in mind, STANDARD's B2B continuously enhances the value it provides to you and your business. With easy access to all your account information via a user-friendly interface, our B2B makes it easier than ever to get the information you need to manage your business with us efficiently.
Discover what STANDARD's B2B can do for you.
24/7 access
No wait time - get answers right away
Quick and easy access to order placement, order status, and purchasing history
Stock and price check
Downloadable pricelist
Ability to track orders
No broken case fee
* You must be a Standard Products Inc. authorized distributor in order to access STANDARD's B2B site.